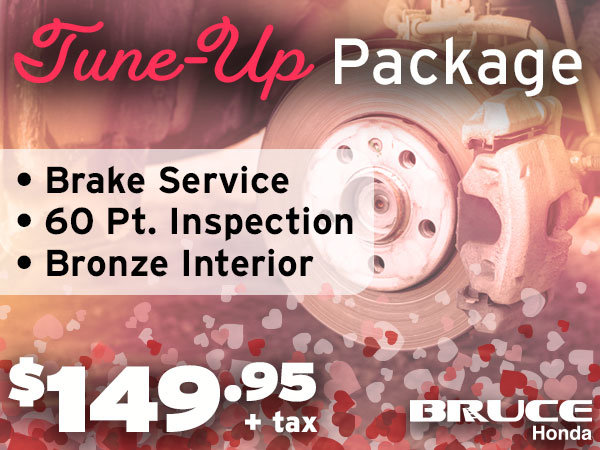 Show your vehicle some love this February with a Tune-Up Package from Bruce Honda!
For just $149.95 + tax we'll perform a 60 Point Inspection and Brake Service.
We'll complete the package with an Interior Refresh (bronze level) at our Auto Spa, which includes:
• Vaccuuming the Carpets and Mats
• Wiping Down Vinyl and Door Jambs
• Cleaning Interior Glass
Book your appointment today using the button below.

You can also call us at 1-855-854-2489 or text 902-200-2073 to take advantage of this month's offer.