Thank You!
Other customers satisfied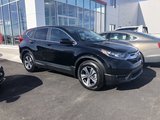 I Highly Recommend These Folks
"Big thanks to Dylan, Shayne and Scott for making my shopping experience a pleasant one. I highly recommend these folks for any future purchases. Cheers!"
Great experience. Things were well handled and well-explained.
Excellent Service from Beginning to End
Excellent service -- from beginning to end. All staff did exceed my expectations.

MNatthew was informative, and helped me with all of my questions. Erin was superb -- she goes the extra mile to get you driving a car with great value.
See all testimonials