Super easy and enjoyable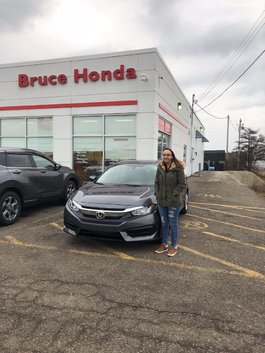 Dylan and the team at Bruce Honda made my experience super easy and enjoyable. Would recommend everyone to get a Honda!
Other customers satisfied
Test drive with salesman, showed me he was very knowledgeable. Very easy to to talk to. Explanations were very thorough.
All good! Good service -- friendly & informative.
See all testimonials