Honda unveils next-generation Honda Civic Si
November 28 2016,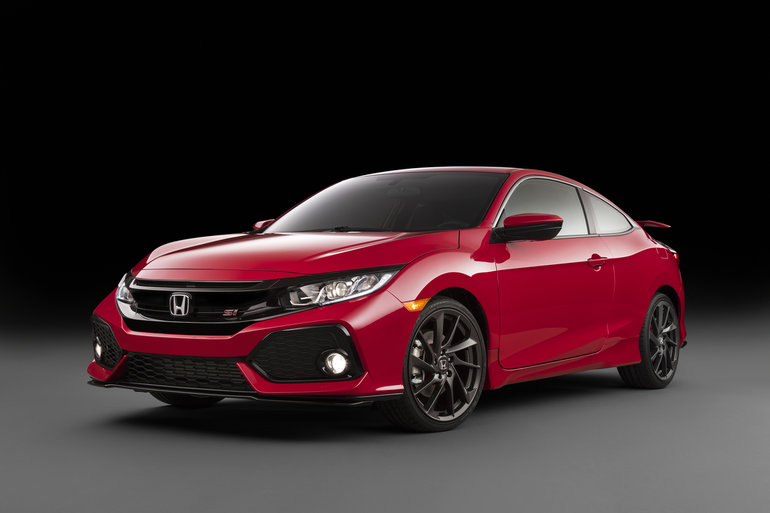 Honda took advantage of the Los Angeles International Auto Show earlier this month to unveil the next generation of its Honda Civic Si as a concept. Even though it was a prototype, it gives a very good idea of ??the next Civic Si that will join the coupe, sedan and hatchback models already on the market.
"With the new Honda Civic Si, we're injecting even more sporty goodness into our 10th-generation Civic lineup," said Jeff Conrad, senior vice president and general manager of Honda. "This will be, hands down, the fastest, best-handling Si we've ever offered to our customers."
A more powerful engine and technical improvements for the Honda Civic Si
With a model like the Honda Civic Si, what really matters is what you find under the hood. In the case of the new Civic Si, enthusiasts will be happy to learn that for starters, there will be more power. The next Civic Si will be powered by a 1.5-liter turbocharged four-cylinder engine that will be paired with a short-shifting six-speed manual gearbox for even more dynamic performance.
We do not yet know the power of this engine, but the Civic Si currently offers 205 horsepower and there are rumors out there that the next Si will develop 230 horsepower. That will allow it to stand out from the vast majority of its rivals. In addition to engine improvements, the Civic Si will also have an active suspension that can adjust to road conditions, an active steering that can also be adjusted, and a limited-slip rear differential.
An even more remarkable design for the Honda Civic Si
On the design side, the Honda Civic Si presented in Los Angeles will look very similar to the model we see on the road when the production-ready vehicle is introduced later in the year. 19-inch forged aluminum wheels will be standard, and they will be wrapped in high-performance tires for improved grip. An oversized wing is a testament to the car's dynamic capabilities, and a centrally-mounted polygonal exhaust give the Si a unique visual signature. An HFP (Honda Factory Performance) aerodynamic package will also add a bit of bite to the new Si's style.
Inside, sport seats with red stitching and added side bolstering will be standard, and owners will also enjoy red stitching on the steering wheel, shifter and doors as well as a host of Si emblems, and red-colored displays.
To learn more about the upcoming Honda Civic Si as well as the full range of Honda Civic models currently including the Civic Sedan, the Civic Coupe or the Civic Hatchback, contact us today at Bruce Honda!