Definitely recommend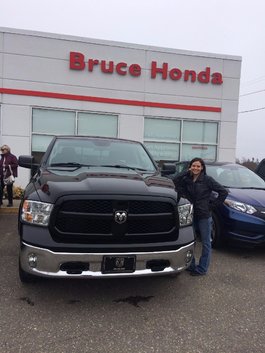 Amazing service! Definitely recommending Bruce Honda!
Other customers satisfied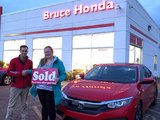 The people here make me happier than a McDouble...and I love McDoubles. Dylan did an exceptional job selling the product and Donovan handled my overbearing mother well. P.S. Jordan the credit solutions guy also bought me supper. He is nice.
Repeat customer, courteous service, professional presentation, anticipate in returning for years to come. Would not change anything with the purchase experience.
Very Pleased With the Service
I was very pleased with the service and guidance Lacey provided me with during the process of purchasing my vehicle. She was very pleasant and easy to talk to. It was overall a great experience.
See all testimonials