Amazing time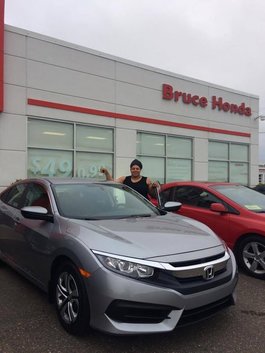 It was an amazing time. The team was great, made sure I was happy, understood what I needed and helped with making things clear. They were great about helping with my lack of car knowledge without making me feel taken advantage of.
Other customers satisfied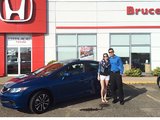 My purchase experience has been extremely successful here at Bruce Honda. The sales consultant listened to all of my wants and needs and got me exactly what I was looking for at a price I can afford!
Above and beyond my expectations
Daniel was great to work with. He went above and beyond my expectations; from meeting me at the door when I arrived, to answering every question I asked, to explaining everything as we went through the process of upgrading our civic to a newer one. I would highly recommend him to anyone looking for a new car."
See all testimonials