2016 Honda Civic Sedan: Car of the Year for a Reason
March 21 2016,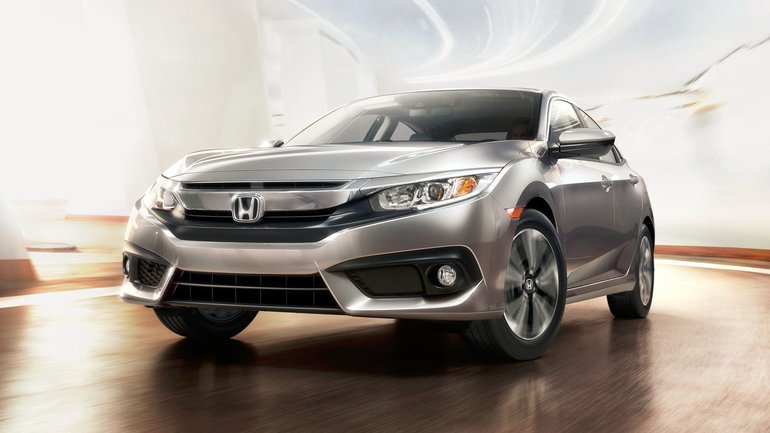 It's no shock that the Honda Civic Sedan is such a winner in both the automotive world and buyer's eyes.
With the brand new Honda Civic Coupe fast approaching dealers, it's important to remember where it all started, and the model that's paved the way for the two-door's soon-to-be success: the Honda Civic Sedan.
Ten Generations of Excellence
After 10 generations, this hot little number from the Japanese automaker is as popular as it ever was and shows no signs of slowing down. It first appeared in the early '70s and it's only picked up steam since then, having taken its segment and the auto industry by storm.
While it's always been a cult car (#CivicNation, anyone?), this latest version of the sedan is no exception. Is it the best Civic Honda's engineered so far? Well, there are those out there who definitely think so, since this attractive sedan has brought some serious hardware in terms of awards and accolades, so far.
The 2016 Honda Civic took home honours as the North American Car of the Year at the 2016 North American International Auto Show, and it's also won the Automotive Journalist Association of Canada's (AJAC) Small Family Car of the Year (Under $35k) award. Those are two massive awards, and represent two enormous reasons to take a closer look at what the 2016 Honda Civic Sedan has to offer.
To keep the 2016 Honda Civic Sedan fresh and new, Honda's design engineers completely reworked the exterior look of the compact sedan to keep it looking oh-so modern and sleek. Sporting a much more mature and defined look, the Civic is (some might say) all grown up. Definitive lines give the Civic some serious character and presence on the road, as does Honda's brand new design language that features a "wing" grille in the front that's instantly recognizable and houses the famous and all-important Honda "H" symbol.
So, while there is a Civic Coupe waiting in the wings, looking at the Civic sedan's silhouette at the moment you might think it's already a coupe thanks to its "gran coupe" body style (very popular at the moment).
Outer Beauty isn't Everything
It's not just the exterior that's pleasing -- inside the 2016 Honda Civic Sedan, you'll find a typically aesthetically pleasing and easy-to-use Honda centre stack and gauge cluster. Featuring a single HMI screen with available Apple CarPlay and Android Auto, the 2016 Honda Civic Sedan offers complete handsfree driving and direct connection with your smartphone.
More than anything, Honda is known for the way its cars drive. Well, the all-new 2016 Honda Civic is no exception to the rule thanks to an all-new engine in the lineup: a 1.5L turbocharged 4-cylinder that produces 174 horsepower and 162 lb-ft of torque. The turbo mill can only be paired to a CVT, which means the drive in that particular model isn't just enjoyable, but it's fuel efficient, too. If you've always dreamt of owning a Honda Civic with a manual transmission, then you can always go for the previous gen's 2.0L engine.
It's no shock that the Honda Civic Sedan is such a winner in both the automotive world and buyer's eyes. To find out more about the all-new 2016 Honda Civic Sedan and all it has to offer, head down to your local Bruce Honda dealer to speak to our experts today. And don't forget to book a test drive, too.