2014 Honda CR- V
November 14 2013, Justin Barker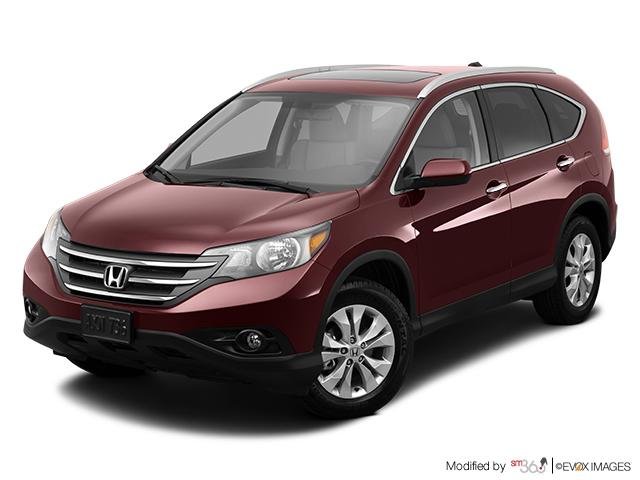 Winter is upon us! During this time of the year, we must use vigilance when we walk but more so, when we drive! With regard to dependability and safety for that of ourselves and our loved ones, Honda offers the 2014 Honda CR-V with an available intelligent
Winter is upon us! During this time of the year, we must use vigilance when we walk but more so, when we drive! With regard to dependability and safety for that of ourselves and our loved ones, Honda offers the 2014 Honda CR-V with an available intelligent All-Wheel Drive (i-AWD) system.
The 2014 version of the Honda CR-V is equipped with traction and stability control and Hill Start Assist system to increase your security. The All-wheel-drive system is standard on the EX-L and Touring version and is available on LX and EX version.
All versions of this SUV are powered by a 2.4 liter V-4 engine that provides a 184 horsepower and 163 pound-feet of torque. Even with this kind of power, the CR-V's fuel-efficiency consumption rating boasts 6.4 liters per 100 kilometers on highway for the LX 2WD version. The 2014 CR-V also presents the ECON driving mode to ensure economic fuel efficiency.
The interior of the 2014 Honda CR-V offers the largest cargo space in its class. The Bluetooth connectivity comes standard compliments of Honda. Its insulated interior offers a silent and peaceful ride. The comfortable cushioned seats accentuate this conveyance. You may also opt for leather seats, navigation system or multi-angle rear-view camera to increase your comfort and safety.
The Honda CR-V is one of the best-selling SUVs in Canada. The 2014 version still offers an outstanding value and exceptional reliability. Be ready for winter with the new Honda CR-V. Schedule a test drive today at your Bruce Honda dealership.