2014 Honda Civic – Still getting better
March 27 2014, Justin Barker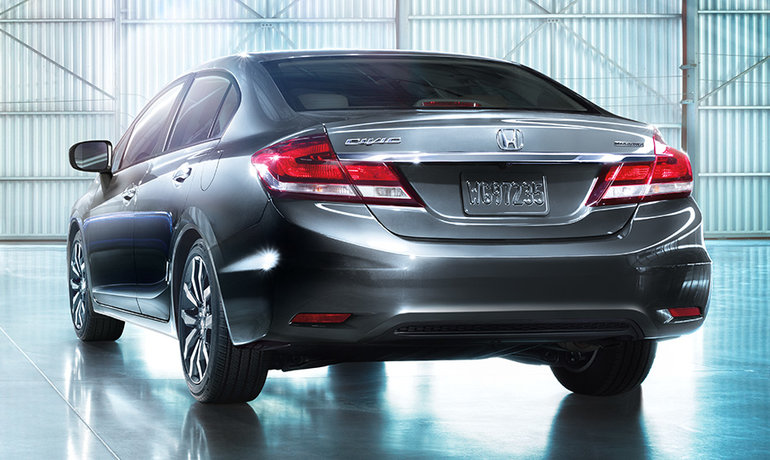 ''The Honda Civic is a staple on Canadian roads, and it has been for quite some time. Those curious to know why the Honda Civic is so popular need only ask themselves what they are looking for in a compact model''
The Honda Civic is a staple on Canadian roads, and it has been for quite some time. Those curious to know why the Honda Civic is so popular need only ask themselves what they are looking for in a compact model, and then check to see if the Civic offers those features. It actually does, and that makes it capable of reaching the needs of so many buyers.
The Civic is reliable, comfortable, fuel-efficient, powerful enough and easy to drive. It is a car that does a great job getting you from point A to point B, driving around in the city, or hitting the highway. That is why so many buyers visit Honda dealerships during the year, and that also explains why the Honda Civic has been Canada's best-selling model 16 years in a row.
For 2014, Honda continues to improve the Honda Civic. They have added a new continuously variable transmission designed to make the compact more fuel-efficient, while also adding the brand new 2014 Honda Civic Si to the line-up.
All of this after Honda made another host of changes last year designed to improve interior quality and exterior styling. It should be mentioned that when Honda introduced the new Civic back in 2012, some were a little disappointed with certain elements, like for example the car's looks. But Honda is not an automaker that quietly sits and waits for success, it goes out and gets it and two years later, every fault addressed to the 2012 Civic have been corrected in the 2014 model.
Let's have a look at this new CVT transmission for a second. Continuously variable gearboxes are great in improving fuel-economy, but some buyers do not like how, when accelerating, they do not change gears. In other words, floor the gas pedal, and the revs just keep climbing, usually with a loud, obnoxious noise.
Not so in the new 2014 Honda Civic. The new CVT transmission is surprisingly dynamic, and it does not remind you that you are driving a fuel-efficiency-focused vehicle every time you want to accelerate or pass. On the other hand, it truly is more fuel-efficient, with the new 2014 Civic averaging 6.0 liters per 100 kilometers combined, a significant improvement over last year's traditional gearbox. Now, if you prefer to do it yourself, there is a 5-speed manual transmission that comes standard.
Connected to the transmission is a 1.8 liter four-cylinder engine that delivers 143 horsepower and 129 pound-feet of torque. Compare with other models in the segment, and you will notice that that it offers more power than most of the Civic's rivals, yet the car is still very much oriented on fuel economy.
Inside, everything is clean, well-designed, and looks great. Whether your go for the sedan or coupe, you get plenty of room for your head, legs and arms, although obviously the coupe is more accommodating for the passengers in the front.
Come test drive the brand new 2014 Honda Civic today at Bruce Honda. And you too will know why you see so many Honda Civic's on Canadian roads!