The 2018 Honda Clarity debuts at the New York Auto Show
30/04/17
The 2018 Honda Clarity debuts at the New York Auto Show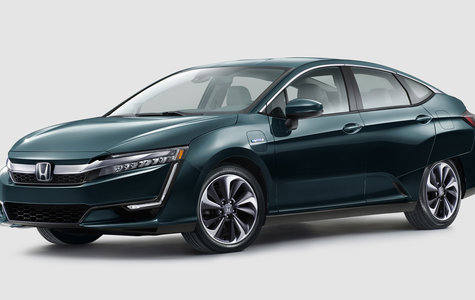 Honda introduced two new production versions of its all-new lineup of eco-friendly and electric-powered Honda Clarity models at this year's New York Auto Show a few weeks ago. If you are looking to save fuel, the new 2018 Honda Clarity should be on your list of models to test drive when it hits the market later this year.
The Honda Clarity will be offered with three distinct engine types (plug-in hybrid, electric and hydrogen hybrid). There is no question that it will be eco-friendly and ridiculously fuel-efficient, but Honda promises that it will also be fun to drive.
The 2018 Honda Clarity arrives in Canada later this year
It is no longer a dream! By the end of the year, the Honda Clarity will appear in our showroom at Bruce Honda. However, for now, only the Honda Clarity plug-in hybrid will be available in Canada.
Thanks to a 17 kWh battery system, the new Honda Clarity will be able to travel 68 kilometers in 100% electric mode. Then, once the batteries are flat, a 1.5-liter four-cylinder engine is available to act as a generator, allowing the vehicle to continue on its way. Combining electric and gasoline power, the Honda Clarity offers a total range of up to 530 kilometers.
A full recharge of the Honda Clarity Plug-in Hybrid batteries can be accomplished in just two and a half hours with the use of a 240 volt charging station.
The Honda Clarity is anything but boring
Who said that green cars were boring? Definitely not the designers of the Honda Clarity!
With a combined power output of 181 horsepower and 232 lb.-ft. of torque, the Clarity Plug-in Hybrid offers the same sporting DNA that supports the reputation of all Honda products.
Behind the wheel, the driver can choose between three driving modes: Normal, Eco and Sport. The Honda Clarity on-road behavior can therefore be adjusted according to how you feel like driving.
When the brand new Honda Clarity hits the market later this year, it will be offered in two different versions: Standard and Touring. The Clarity can notably be equipped with Android Auto and Apple CarPlay systems that ensure a seamless integration between your smartphone and the infotainment system, as well as with the Honda Sensing active safety package which offers a host of active safety features designed to prevent accidents.
Visit us now at Bruce Honda to learn more about the all-new Honda Clarity!
YOU MAY ALSO BE INTERESTED IN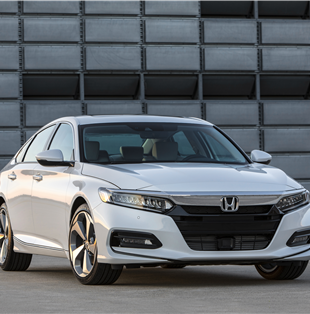 NEWS
31/07/17
We have been waiting for it for some time, and now the new 2018 Honda Accord is finally entering North America. Offering an improved engine lineup, a sportier style, more space and better safety... [...]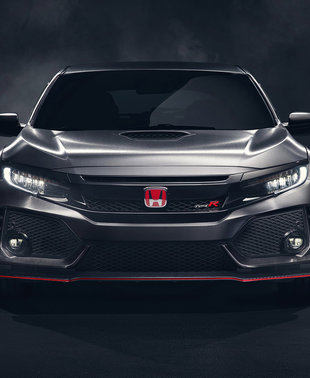 NEWS
30/09/16
Nothing was confirmed, but the industry had its doubts. Doubts that eventually proved accurate when Honda unveiled a new prototype of the Honda Civic Type R that could launch in Europe next year... [...]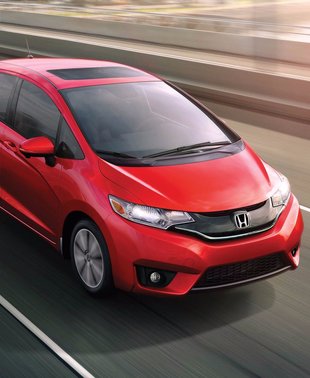 NEWS
23/12/15
The 2016 Honda Fit's brand new exterior look sets it apart in the best way possible.
View All News & Videos