The 2017 Honda Civic Type R is coming, and fast!
30/03/17
The 2017 Honda Civic Type R is coming, and fast!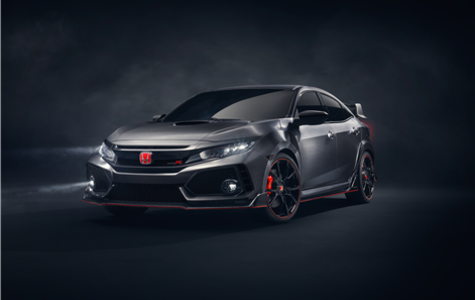 Since Honda confirmed that the next generation of the Honda Civic Type R would be offered here in North America, sports car enthusiasts have been excitingly tapping their fingers in anticipation. After seeing the prototype at the Paris Motor Show six months ago, the production version of the 2017 Honda Civic Type R was finally unveiled a few weeks ago at the Geneva International Auto Show.
The 2017 Honda Civic Type R will be a track beast
By looking at the specifications of the 2017 Honda Civic Type R, we can clearly see that this car was designed for track use. Indeed, the 2017 Honda Civic Type R will not only be powerful, but it also benefits from increased rigidity and exclusive adjustments for its suspension and chassis.
The 2017 Honda Civic Type R will be equipped with exclusive springs, shock absorbers and bearings, as well as a unique configuration for the two-axle front suspension. The latter makes an extensive use of aluminum to reduce the torque steer and improve cornering performance. All four wheels benefit from three-chamber dampers and power delivery will be optimized by a helical limited-slip front differential.
That's not all. The Civic Type R also features 20-inch wheels with Continental performance tires as well as Brembo calipers. The latter will be tasked with slowing down the Type R's 2.0-liter turbocharged four-cylinder engine developing 306 horsepower and 295 lb.-ft. of torque. Engine torque will be available from 2,500 rpm to 4,500 rpm to deliver power in all circumstances.
Different driving modes for the 2017 Honda Civic Type R
A single six-speed manual transmission will be offered in the 2017 Honda Civic Type R. The latter will feature rev matching, and clutch inertia is reduced by 25% compared to the previous-gen Honda Civic Type R thanks to a new single-mass flywheel.
Different driving modes will be offered in order to make the car more comfortable or even sportier according to how the driver is feeling. Dubbed Comfort, Sport and + R, these modes adjust the behavior of the gearbox and steering mechanism while also adjusting suspension firmness and the traction and stability control systems' intervention.
The 2017 Honda Civic Type R arrives this summer. It will be offered at just over $ 40,000 according to Honda. Come and learn more today at Bruce Honda!
YOU MAY ALSO BE INTERESTED IN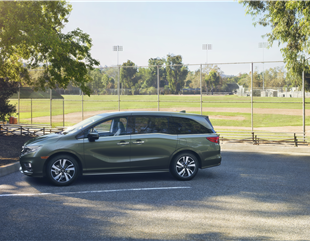 NEWS
27/02/17
A vehicle that is more spacious, more technologically-advanced, and safer than ever. This is what Honda is offering with the all-new 2018 Odyssey, Honda's latest-generation minivan that aims to... [...]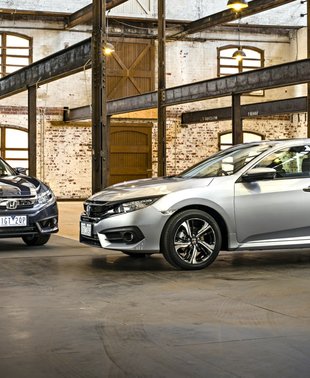 NEWS
13/09/16
Sure, the all-new Honda Civic Hatchback is about to steal the show, but even world-class automakers have to remember their roots, and those roots lay in the always-popular Honda Civic Sedan.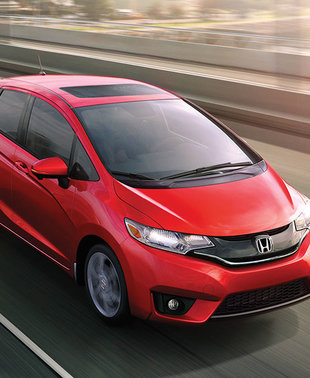 NEWS
14/10/14
Honda's darling little subcompact hatchback is indeed a favourite within its category, due to excellent versatility, an affordable base price, and good visibility and fuel economy ratings.
View All News & Videos