Honda is awarded four prizes in Toronto
24/02/15
Honda is awarded four prizes in Toronto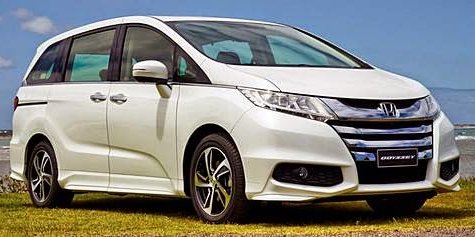 The reputation for quality, reliability, safety and overall value that Honda has earned over the years is well-known. Whether it comes from satisfied owners or the media, Honda is always getting praise for its model lineup. This year at the Canadian International Auto Show in Toronto, Honda received no less than four awards from two very important publications, Canadian Black Book and ALG.
"Honda Canada is honoured to be recognized by CBB and ALG for their prestigious value awards," said Dave Gardner, senior vice president of operations at Honda Canada. "The distinction speaks to the promise of our core brands - reliability, durability and quality – and provides our customers with the knowledge that they are purchasing the highest quality vehicles."
The award received from ALG was the prestigious ALG Residual Value Award that recognizes the vehicles that are expected to retain the highest percentage of MSRP after a four-year period. In other words, the ALG Residual Value Award is given to vehicles that will offer very good resale value in 48 months. The awards were given to the Honda CR-V and the Honda Odyssey.
This is a very important award for these two models and it tells buyers that decide to go with either a CR-V or an Odyssey that their vehicle will offer a good resale value when the time comes to sell it. Resale value, although we do not normally think about it at the time of purchase, should definitely be taken into consideration. After all, if you have a vehicle with a strong resale value, you know you are saving on the purchase price compared to other vehicles.
The awards handed out by Canadian Black Book also concern resale value. Given that the Canadian Black Book is used to determine the average resale value of vehicles today, we know that having that publication give their opinion on expected resale value certainly means a lot. Each year, Canadian Black Book hands out the awards in 20 categories and in the Sub-Compact car segment this year, the new Honda Fit was the winner. The Honda Odyssey took the award in the minivan category, as it did in ALG's assessment.
If you are looking to buy a new vehicle and expect to sell it in four years or more, resale value should be one of your buying criteria. To learn more about the Honda Fit, Honda Odyssey or Honda CR-V, contact Bruce Honda today!
YOU MAY ALSO BE INTERESTED IN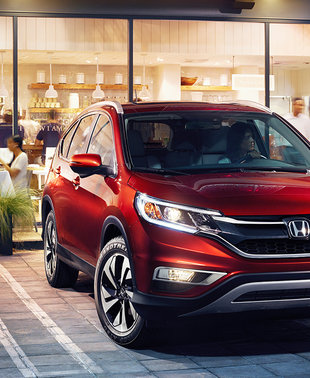 NEWS
29/09/16
The Honda CR-V has always stood out in terms of comfort, convenience, interior space and fuel economy. Dubbed the Comfortable Runabout Vehicle when it was launched back in 1995, the CR-V continues... [...]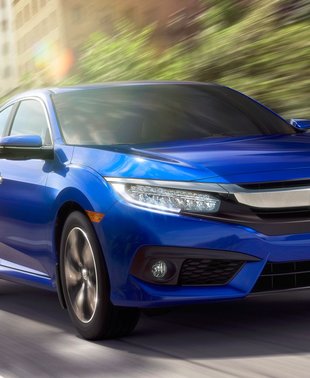 NEWS
20/04/16
Everything about the 2016 Honda Civic has been changed, from the exterior design to the engines to the interior.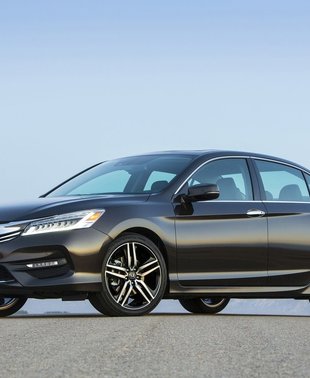 NEWS
24/08/15
With a distinctive body style that's immediately recognizable, the Accord makes a real statement on the road.
View All News & Videos