Come Have a Look at the 2016 Honda CR-V in Yarmouth
30/05/16
Come Have a Look at the 2016 Honda CR-V in Yarmouth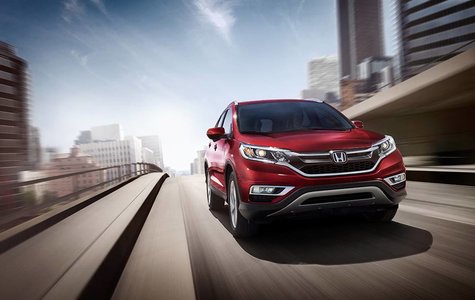 Always one of the most popular compact SUVs in its segment, the 2016 Honda CR-V for sale in Yarmouth, Nova Scotia combines fuel economy with interior space, driving pleasure with fuel economy, and technology with safety.
Plenty of space inside the 2016 Honda CR-V
One of the reasons why the 2016 Honda CR-V has remained one of the most popular vehicles in its class in terms of sales figures month after month is that it happens to be one of the most spacious compact SUVs on the market. It features up to 2007 liters of cargo space with all seats folded, and 1054 liters of cargo space with the seats in place. That means that you can haul just about anything in the 2016 CR-V. There are also 2949 liters of interior volume to make sure all of your passengers are comfortable and have plenty of space. If you need to tow, the CR-V will accept up to 680 kilos.
Under the hood the 2016 Honda CR-V gets a 2.4-liter, four-cylinder engine that delivers 185 horsepower and 181 lb-ft of torque. This engine was significantly improved last year in order to increase torque while making sure fuel economy remains among the best in the segment. The 2016 Honda CR-V certainly does well in that regard with a posted fuel economy rating of 8.8 liters per 100 kilometers in the city and 6.9 liters per 100 kilometers on the highway in its front-wheel drive variant. The all-wheel drive model also does very well with an average fuel economy rating of 8.6 liters per 100 kilometers city/highway combined. A continuously variable automatic transmission is standard, and there are also a ton of active safety features including blind-spot monitoring and adaptive cruise control offered on one or more of the versions of the CR-V.
To learn more about the 2016 Honda CR-V, contact us today at Bruce Honda in Yarmouth, Nova Scotia.
YOU MAY ALSO BE INTERESTED IN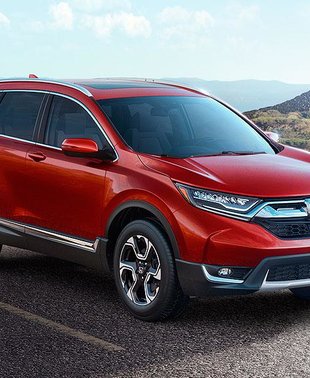 NEWS
27/10/16
Over the years, Honda's CR-V compact SUV has maintained its popularity, attracting thousands of consumers with its reliability and versatility. For 2017, Honda strived to preserve these qualities... [...]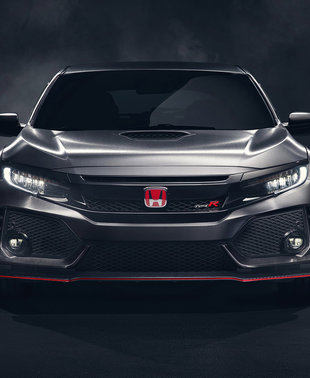 NEWS
30/09/16
Nothing was confirmed, but the industry had its doubts. Doubts that eventually proved accurate when Honda unveiled a new prototype of the Honda Civic Type R that could launch in Europe next year... [...]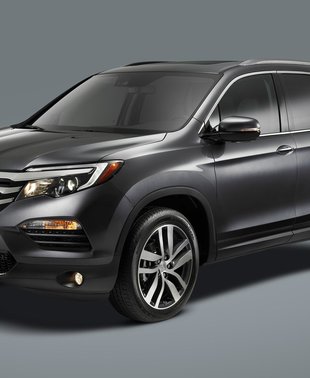 NEWS
29/05/15
That's right, after six years the esteemed Honda Pilot has finally received a full makeover, and just in time!
View All News & Videos