2016 Honda CR-Z: Going Green Never Looked So Cool
19/07/16
2016 Honda CR-Z: Going Green Never Looked So Cool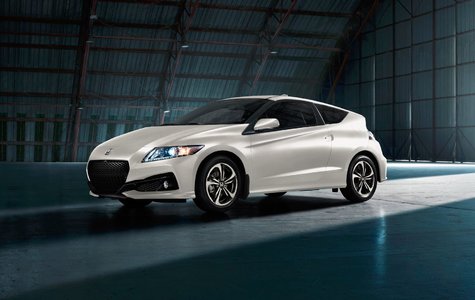 Hybrids and EVs are definitely all the rage in the automotive world right now, and that means they are for buyers, too. And while the Honda CR-Z landed in North America about six years ago, this latest iteration of the hybrid Honda is by far the best on offer.
For starters, the exterior design of the 2016 Honda CR-Z is awesome. Edgy, modern, futuristic even, the lines and edges of the CR-Z are full of personality and character. Going green doesn't mean you have to go boring, and Honda totally understands this. It also doesn't mean you have to cut performance and style either. The 2016 Honda CR-Z comes on 17" alloy wheels that add a serious performance feel to the overall look of the hybrid hatchback. Outfitted with HID headlights and LED taillights, the Honda CR-Z looks great. Now, the unique hatchback shape isn't to everyone's liking, but it is original and will set you apart from the crowd.
The Best Way to Have Fun in a Green Car!
Inside, the 2016 Honda CR-Z delivers in terms of comfort and amenities. Equipped with Honda Satellite-Linked Navigation system, as well as a 360-watt 7-speaker that also includes a subwoofer audio system, the CR-Z might just be the ideal road trip vehicle. Directions provided and good tunes selected, the only other concern is number of gas stops, but the Honda CR-Z's got you covered there, too.
Equipped with a 1.5L i-VTEC the 2016 Honda CR-Z pushes out 130 horsepower and 140 lb-ft of torque (if you opt for the manual transmission) and that drops to 127 lb-ft if you select the CVT. All power is sent to front wheels. And in terms of fuel economy, the CR-Z will see anywhere between 6.8L-7.3L/100km combined depending on your transmission of choice. Of course, the CVT offers up the better fuel-efficient numbers.
A New Look for the 2016 Honda CR-Z
Despite the CR-Z's compact size, it still offers up a decent amount of interior space and cargo room. In the hatch, you can fit 711 litres of stuff. That's a lot of stuff in a car that small.
In all, the 2016 Honda CR-Z offers an edgy and modern alternative to other hybrids currently on the market. It also offers up Honda drivability and build-quality.
To find out more about the latest version of the 2016 Honda CR-Z, make sure you had down to your local Bruce Honda dealer to speak to one of our experts today. And don't forget to book a test drive, too.
YOU MAY ALSO BE INTERESTED IN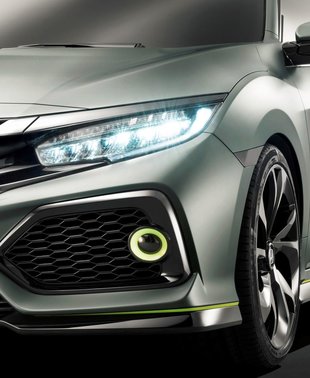 NEWS
29/08/16
The 2017 Honda Civic Hatchback was unveiled first at the Geneva Auto Show in March, and then in North America at the New York International Auto Show in April.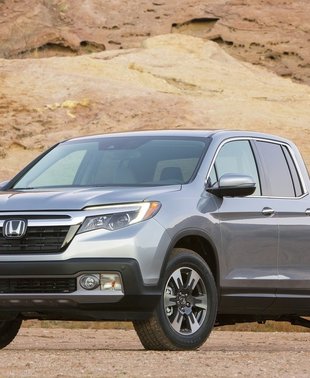 NEWS
21/01/16
The 2017 Honda Ridgeline was known for its quirky and innovative nature over the competition, and for this next generation, the Japanese automaker has kept its personality and innovation intact.
NEWS
30/06/15
It was supposed to arrive in dealerships on July 10th, but the much-anticipated Honda HR-V has in fact arrived in Honda dealerships on June 29th, more than a week prior to its original arrival date.
View All News & Videos