2016 Honda Civic Coupe: The Future is Now
30/11/15
2016 Honda Civic Coupe: The Future is Now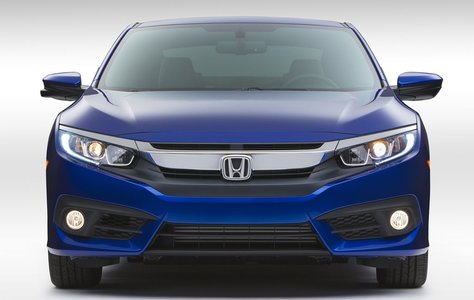 Honda knows how important the Civic is to their lineup and to their customers. This vehicle, which has been around for nearly 50 years in Canada, has also been the bestselling car in the same location for nearly 20 of those years. That's impressive, and also daunting for a manufacturer (if it ain't broke, don't fix it, right?). So, what happens when a company like Honda tries to reinvent the wheel and bring out a redesigned, revamped version of an already-loved product like the Civic?
You get a stunning and well-executed vehicle like the Honda Civic Coupe.
What Canadians Have Been Waiting For
Revealed at the 2015 Los Angeles Auto Show, the Honda Civic Coupe Concept was undoubtedly one of the showstoppers. While the Honda Civic Sedan is currently available at dealers across the nation, the coupe was hotly anticipated. And it was with baited breath the world waited to see the unveiling. They were not at all disappointed.
The silhouette of the 2016 Honda Civic Coupe is sleek, sophisticated and uber modern. Sporting the same wing front chrome grille as the sedan, it's the rear of the Coupe that really seals the deal and steals the show. Muscular and poised to attack, the Honda Civic Coupe looks aggressive, sporty, and linear in all the right ways. A defined shoulder-line coupled with bulging wheel-wells and well-defined rump all give the Honda Civic Coupe some serious attitude that will definitely get it attention on the road.
The brand new look is only a fraction of what makes the 2016 Honda Civic Coupe so exciting. There's also the introduction of a brand new engine (also found in the sedan body style): a 1.5L turbocharged unit that produces 174 horsepower and 162 lb-ft of torque. Paired with a CVT transmission, the 1.5L turbo is both efficient and fun to drive, in pure Honda fashion.
Of course, there's also the well-known 2.0L DOHC i-VTEC 4-cylinder available (158 horsepower) that can be coupled with a 6-speed manual. Power is always and only sent to the front wheels.
Amenities to the Max
Another exciting feature in the brand new 2016 Honda Civic Coupe is the introduction of CarPlay in Honda's already stellar HMI system. Hook up your smartphone to your Civic Coupe via USB, and your onboard screen takes on your phone's homepage. Use Google Maps, apps like Spotify, and even have the vehicle read and send text messages for your handsfree. This is the future. This is now. And Honda's got it all for you in the brand new 2016 Honda Civic Coupe.
To find out more about this stunning new Honda Civic Coupe, Contact Bruce Honda today to speak to one of our experts. The vehicle is not yet available in showrooms or for test drives, but make sure you book a drive when they are!
YOU MAY ALSO BE INTERESTED IN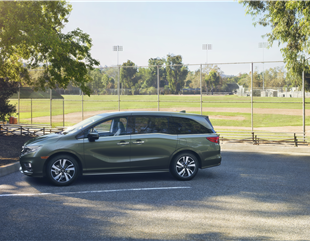 NEWS
27/02/17
A vehicle that is more spacious, more technologically-advanced, and safer than ever. This is what Honda is offering with the all-new 2018 Odyssey, Honda's latest-generation minivan that aims to... [...]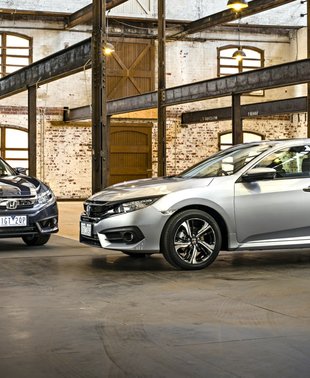 NEWS
13/09/16
Sure, the all-new Honda Civic Hatchback is about to steal the show, but even world-class automakers have to remember their roots, and those roots lay in the always-popular Honda Civic Sedan.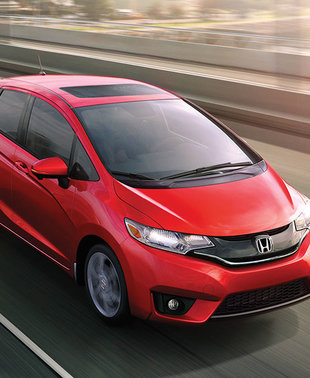 NEWS
14/10/14
Honda's darling little subcompact hatchback is indeed a favourite within its category, due to excellent versatility, an affordable base price, and good visibility and fuel economy ratings.
View All News & Videos