2015 Honda Accord Hybrid: Yes, it gets better
30/07/15
2015 Honda Accord Hybrid: Yes, it gets better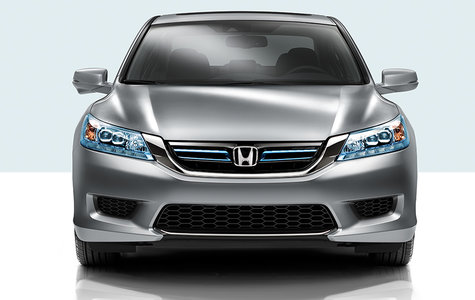 Just when you thought the Accord couldn't get any better, Honda went and slapped a two-motor hybrid powertrain beneath the midsize sedan's sculpted hood along with a bunch of other goodies Honda threw in for good measure and because, well, they're Honda.
First, what exactly makes the 2015 Honda Accord Hybrid different form the regular gas-powered Accord? Well, the two-motor hybrid powertrain is the main difference (and the coolest part, by far). Made up of a 124-kWh electric motor and a 2.0L i-VTEC Atkinson 4-cylinder mill, the combined power output is 196 ponies. There's also the Honda Accord Hybrid's unique E-CVT (Electronic-Continuously Variable Transmission) that manages interactions between both motors for optimal performance and fuel efficiency, which also works in conjunction with three drive modes: EV mode, engine drive and hybrid drive. Each is pretty straightforward: EV mode shuts of the gas engine entirely and is best for parking garages, waiting at traffic lights and crawling through traffic. It is the ultimate fuel-saver.
And just how much fuel will you save with the new 2015 Honda Accord Hybrid? Well, the Hybrid's fuel ratings are as follows: 4.7L/100km in the city, 5.3L/100km on the highway for a combined rating of 5.0L/100km. That's pocket change, and for such a good-looking vehicle. It's almost too good to be true.
But it's not. Besides its unique two-motor engine and E-CVT, the Honda Accord Hybrid also features a few aesthetic differences over its gas-engine-only brethren: exterior accents in blue (along the headlights and in the front grille) give away the car's environmental nature; as do the unique aerodynamic wheel design (which house behind them an electric servo bake system to maximize regenerative braking while driving).
Inside, you'll find the same inviting cabin you've come to know and love in the Honda Accord, along with a few added touches. The 2015 Honda Accord Hybrid features Active Noise Cancellation to cancel out low-frequency sound to keep the cabin serene and peaceful. Of course you also have the option to get a bit loud with the available 7-speaker Premium audio system with available satellite radio and Bluetooth connectivity.
The 2015 Honda Accord Hybrid also features an Eco Assist system that helps you, the driver, become more efficient behind the wheel. Green and white bars on either side of the speedometer ensure you use as little fuel as possibly by coaching you to be the best, most fuel-efficient driver you can be.
To find out more about the 205 Honda Accord Hybrid, head down to Bruce Honda today to speak to one of our experts, and make sure you book a test drive, too.
YOU MAY ALSO BE INTERESTED IN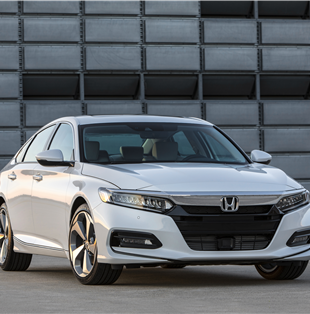 NEWS
31/07/17
We have been waiting for it for some time, and now the new 2018 Honda Accord is finally entering North America. Offering an improved engine lineup, a sportier style, more space and better safety... [...]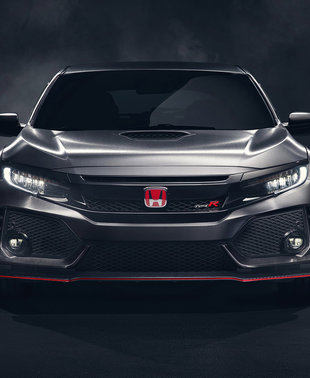 NEWS
30/09/16
Nothing was confirmed, but the industry had its doubts. Doubts that eventually proved accurate when Honda unveiled a new prototype of the Honda Civic Type R that could launch in Europe next year... [...]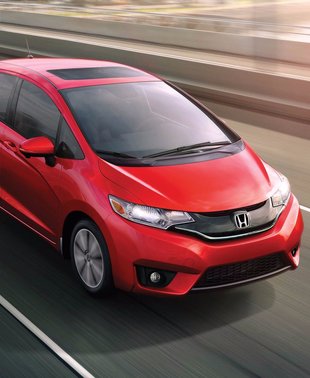 NEWS
23/12/15
The 2016 Honda Fit's brand new exterior look sets it apart in the best way possible.
View All News & Videos